(Last updated: 27/01/20)
---
TrIDBot - Telegram TrID Bot
Just send a file to have it identified! TrIDBot will display a list of his best guesses about the filetype, from the less probable to the best candidate, along with some additional info like Mime types, notes & reference URLs, if available.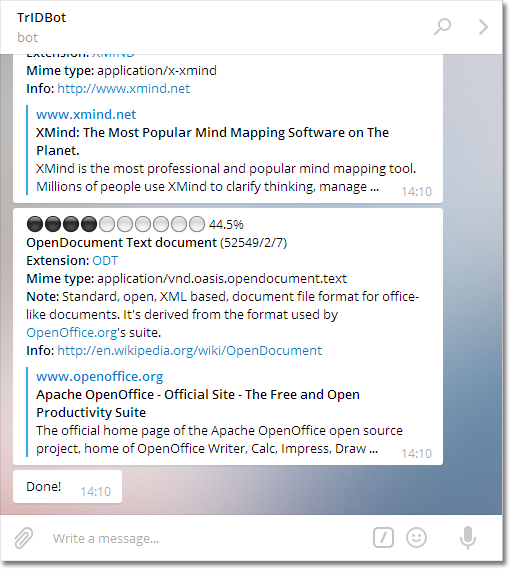 Change Log
TrIDBot v1.0b - 22/04/2016:
+ First public release.