(Last updated: 18/08/22)
18 August 2022
Latest TrID library of filetypes definitions update: 14955!
3 June 2021
Now over 14,000 definitions!
19 October 2019
Now over 12,000 definitions!
16 June 2019
Website migrated once again.
26 December 2018
Now over 11,000 definitions!
17 May 2018
Website migrated to a new server. Thanks to Consult Area for the hospitality!
29 April 2018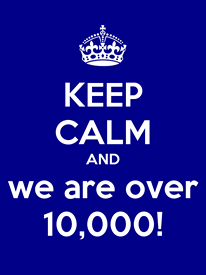 27 September 2017
Now over 9,000 definitions!
30 April 2017
Today SeqBox is trending on GitHub, after reaching the front page of Slashdot!

4 April 2017
Updated SeqBox - Sequenced Box container, v1.0.0.

14 March 2017
New: SeqBox - Sequenced Box container
A single file container/archive that can be reconstructed even after total loss of file system structures.
11 January 2017
Now over 8,000 definitions!
6 August
Now over 7,000 definitions!
29 April 2016
TrID is now available as a Telegram bot too: TrIDBot!
4 April 2016
Small update for TrID!
27 January 2016
Update for TrIDNet, that now use a new directory structure for the filetype's definitions (under the subdir defs).
3 January 2016
Small update for TrIDNet for better compatibility with older systems.
5 August 2015
Now over 6,000!
9 April 2015
A new version of TrID is ready! Now it can show the Mime type, and work with a file list from stdin.
30 March 2015
Added a 64bit version of TrID for Linux.
16 March 2015
New version for TrIDnet.
16 March 2015
Update for TrIDScan.
27 February 2015
Now over 5,500 filetypes definitions!

25 February 2015
Released a new, improved and cross-platform version of TrIDScan, coded in Python, under the AGPL 3.0 license.
24 February 2015
Updated HdRen utility.
3 November 2014
Added a new utility: HdRen.
12 May 2013
New tool added: mpcABX.
14 March 2013
Added the PyTt Python module to control a Triggertrap Mobile dongle.
21 January 2013
A big milestone reached today! Over 5,000 filetypes in the library!
Thanks to all who helped sending new definitions - keep them coming!
14 January 2013
Latest TrID library of filetypes definitions update!

27 May 2012
Added TrIDUpdate tool to quickly download updated definitions packages.

16 May 2012
BubbleRand updated.

11 May 2012
Added a new page for BubbleRand, a command line driven photo bubbler!

23 April 2012
Released a new revision of the old XRK, with documentation in English.

19 April 2012
Added an English version of XRK pages.

7 December 2011
New minor update available for the Linux version of TrID.

24 February 2011
Minor update for TrIDLib and TrIDDefsPack.

14 February 2011
The brand new TrID v2.10 is out, for both Windows & Linux!
Check the change log and download it now! :-)
23 January 2011
Back from the dead: Online Hex Dump!



Old News
Click here for previous news (not so new anymore!).






(site visited times)